July 29, 2021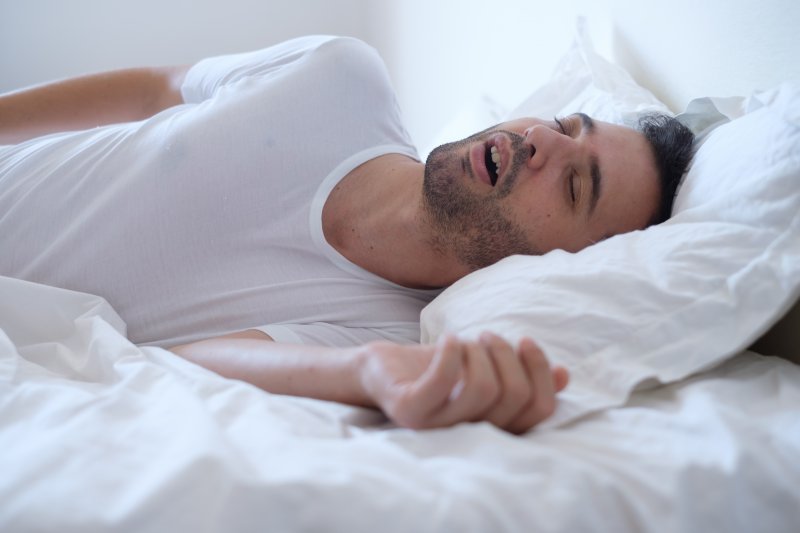 When you have a cold, your nose might get so stuffy to the point where you can't breathe through it. As a default, most people may choose to breathe through their mouths instead. While it might seem like a simple, harmless habit, it can negatively affect your oral health. Here's what you should know about mouth breathing and why it's bad for your smile.
Why Do People Mouth-Breathe?
Aside from a stuffy nose, some people may mouth-breath because they have underlying issues with their nasal passage. Persistent allergies, overly large tonsils, or a deviated septum can make breathing through the nose difficult or even impossible at times. Others may do it because they have a bite alignment problem and have a difficult time keeping their mouth closed. Luckily, most of these issues can be resolved with orthodontic treatment or surgery.
How Mouth-Breathing Affects Oral Health
While it may not seem obvious, mouth-breathing can lead to several short-term and long-term issues, including:
Dry Mouth
Breathing out of your mouth can dry it out, causing the amount of saliva to decrease – and that can be dangerous. Saliva plays a crucial role in your mouth by washing away harmful bacteria and neutralizing acids. If your mouth is not producing enough saliva, it can increase your risk of decay, cavities, chronic bad breath, and even gum disease.
Lack of Energy
When you breathe through your mouth, your body isn't getting as much oxygen as it usually does. As a result, it can cause poor sleep quality and lower energy levels. It can make it difficult for children to pay attention in school and cause adults' work productivity to suffer.
Sleep Apnea
If you mouth-breathe, your risk of sleep apnea increases significantly. It's a sleep disorder in which breathing repeatedly stops and starts. It can also be characterized by loud snoring. There are two types of sleep apnea (obstructive and central), and both can affect anyone at any age, even children! If you have this condition, it's critical to seek treatment as it can increase your chances of hypertension (high blood pressure), stroke, diabetes, and heart attack.
Facial Deformities
Did you know mouth breathing can cause the bones on your face to develop differently? Since it requires a change in posture to keep the airway open, it can yield flat features, drooping eyes, a narrow jaw, and a small chin. Facial deformities as a result of mouth breathing are more common in children who continuously mouth-breathe.
Do you think you may have an issue with mouth breathing? Contact your dentist right away to fix the problem – your smile and body will thank you!
About the Practice
At West Hartford Dental Group, we strongly believe in the power of patient education, so you can fully understand your needs and treatment options. We use the latest technology and techniques to provide comprehensive dental care that meets the needs of your entire family. If you've developed a mouth breathing habit and would like to stop, we can develop a treatment plan to help resolve the issue. To schedule an appointment, visit our website or call (860) 236-4249.
Comments Off

on Why Is Mouth-Breathing Dangerous?
No Comments
No comments yet.
RSS feed for comments on this post.
Sorry, the comment form is closed at this time.