Teeth Whitening – West Hartford, CT
Personalized Method for Brightening Your Pearly Whites
Do you sometimes find yourself wishing you could show off a brighter smile? This can be difficult to do if you're struggling with stains or discoloration that's accumulated over the years. Fortunately, you don't have to settle for a grin you can't feel proud of. At West Hartford Dental Group, we offer professional teeth whitening to effectively brighten your smile by several shades! This can be completed with either an in-office process or at-home whitening kits. In either case, you can expect to achieve your desired look in just a couple of weeks or a single visit. Keep reading to learn more about teeth whitening or give our team a call today to schedule your consultation.
Why Choose West Hartford Dental Group for Cosmetic Dentistry?
Offers Both In-Office & At-Home Whitening Options
Effective & Safe Dental Materials for Dazzling Results
Provides In-Office Dental Plan & Accepts Flexible Financing
Who Is a Good Candidate for Teeth Whitening?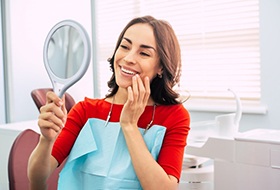 Those struggling with tooth stains can benefit greatly from this treatment. The most common causes of dental discoloration include:
Dark-colored foods and drinks
Tobacco products
Poor oral hygiene
Sugary and acidic treats/foods
Genetics
Certain medications
Age
While some causes are preventable, others may be out of your control. By visiting our team, we can determine if your stains are extrinsic or intrinsic—the former being surface-level discoloration while the latter is deep within the tooth and might not be resolved with at-home remedies.
How Does Teeth Whitening Work?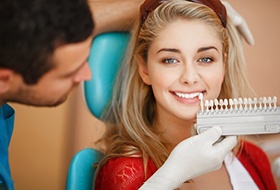 Our practice offers two kinds of teeth whitening treatments to help you create your dream smile. Here's what you can expect from each.
Take-Home Teeth Whitening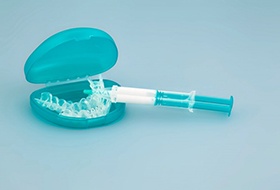 Patients who would prefer to brighten their smiles in the comfort of their homes might consider using a take-home whitening kit for their treatment. Of course, we'll first evaluate your teeth to make sure there aren't any underlying issues that could complicate the process, such as cavities, decay, or gum disease. Once any problems have been resolved, we can provide you with personalized whitening trays along with special bleaching gel. After two weeks of using the kit, you should expect noticeable results!
In-Office Teeth Whitening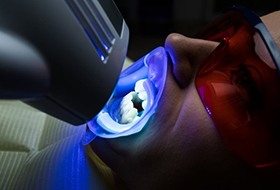 If you're on a tight schedule or want results in a quicker timeframe, then in-office teeth whitening is likely your best solution. In just a single appointment, we can apply powerful whitening gel on your teeth and then use a special UV light to blast away discoloration. Afterward, you'll be free to leave our office with a much brighter smile.
Tips for Maintaining Your Brighter Smile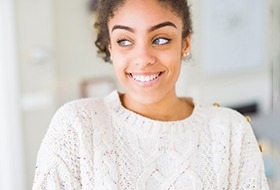 One of the best things about professional teeth whitening treatment is that your results can typically last much longer than over-the-counter or store-bought products. Still, you can make the most of your newly brightened pearly whites by implementing the following measures:
Brush twice a day and floss regularly
Avoid tobacco products
Minimize consumption of dark-colored drinks/foods
Visit your dentist for checkups and cleanings every six months
Consider touch-up treatments