About West Hartford Dental Group
Healthy Teeth at Every Appointment
When you visit West Hartford Dental Group, you'll leave with much more than just a healthy set of teeth—you'll walk out with peace of mind as well! In addition to providing top-of-the-line dental care, Dr. Phadnis and the rest of our team strongly believe in the power of patient education so you can completely understand your needs and treatment options. This way, you can be an active participant in your dental appointments rather than just a hapless passenger. Our approach is just one of the many ways we distinguish ourselves from your average dental office, and you can read on below to learn why so many local families have already made us their dental home!
Caring Approach to Great Dentistry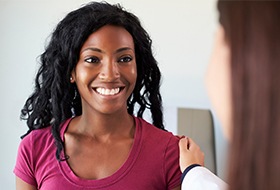 Whether your child is coming in for a regular checkup, or Dr. Phadnis is putting together your smile makeover, you'll feel her true compassion for helping people right from the very start. She works diligently to give every person who visits us an exceedingly positive experience so that taking care of their teeth is always fulfilling and stress-free.
Flexible Payment Options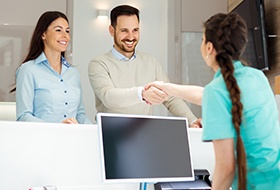 With us, even paying for your dental care will be 100% painless! We offer a variety of flexible options suited for every budget and situation so you never have to worry about finances standing in the way of your family's healthy smiles. We accept ALL PPO dental insurance plans, offer hassle-free financing, and even have our own In-Office Discount Dental Plan. Our plan enables patients to cover their basic services for the year and receive sizeable discounts on other treatments for just a fraction of the cost of traditional insurance!
Learn More About Your Financial Options
Multi-Specialty Approach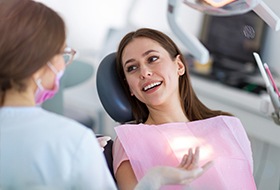 Our team is proud to offer truly comprehensive dental care that can meet all of your family's needs both now as well as in the future. In addition to Dr. Phadnis, our team also includes a board-certified prosthodontist (tooth replacement specialist) and certified periodontist (gum specialist). Here, you can get your basic services as well as more advanced ones like dental implants and laser periodontal therapy without ever having to leave West Hartford, saving you time and money that will send you running between different dental offices.