Replace Missing Teeth – West Hartford, CT
No More Missing Teeth
Are you missing one or more teeth? If so, then you're probably already aware of the problems this can cause—slurred speech, difficulty chewing certain foods, always having to think twice before you smile—it can dramatically affect your day-to-day life. If you're ready to enjoy a complete and confident smile again, then West Hartford Dental Group is ready to give it to you! Whether you're missing just one tooth or need a full denture, we can create a solution just for you that looks great, functions wonderfully, and can be trusted to stand the test of time. To learn more about your options to replace missing teeth in West Hartford, call us today.
Why Choose West Hartford Dental Group to Replace Missing Teeth?
Start-to-Finish Implant Dentistry
Every Treatment is Specially-Designed for Each Patient
Team of Multiple Dental Specialists
What Happens If You Do Nothing?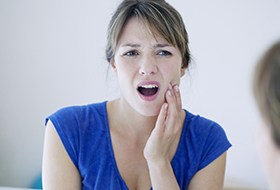 While a single missing tooth might not seem like a big problem, in most cases, untreated tooth loss only leads to more serious issues. This extra space will make the rest of your teeth less stable, meaning they are likely to shift and misalign. The missing tooth can compromise function and esthetics. There are multiple treatment options available to replace missing teeth and we offer all of them at West Hartford Dental Group.
Dental Bridges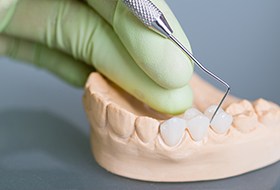 For patients missing a tooth or two, a dental bridge can be a possible treatment option. The teeth next to the ones that are missing serve as support or anchors for the bridge. The bridges are designed to mimic natural tooth anatomy color, shade and they help restore function and esthetics.
Dentures & Partial Dentures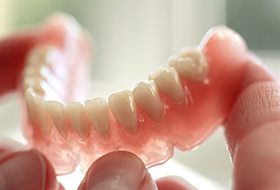 Dentures are another option for replacing all or some missing teeth. These are removable and not fixed but are cost-effective treatment options. Complete Dentures replace all missing teeth and gums in the whole jaw while Removable Partial Dentures replace few missing teeth. Partial dentures take support from the remaining teeth and gums. Dentures are customized to fit the patient's mouth. Teeth color and shade are selected carefully to match the remaining natural teeth to provide the best esthetics and function.
Dental Implants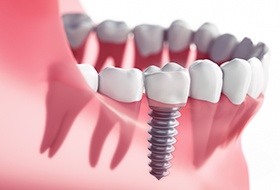 For any patient missing a tooth or multiple teeth, we offer dental implants as a very viable treatment option. One of our expertise is dental implants by our team. Single tooth, few teeth or replacing missing teeth in the entire jaw with implants are done with very predictable results. Life-like looking teeth, replacing hard and soft tissue is one of the advantages that dental implants offer. We as a team provide the whole treatment at the dental office starting from extraction if needed, treatment planning, surgery and prosthetic rehabilitation.