Porcelain Veneers – West Hartford, CT
No Longer Feel Embarrassed About Showing Your Smile
Your smile should fill you with pride and happiness, not embarrassment. If you hide your grin behind your hand when you meet someone new because of dental imperfections, porcelain veneers in West Hartford is the perfect cosmetic treatment to boost your confidence. By concealing problems like chips, cracks, stains, and gaps, veneers can allow you to feel comfortable letting your joy and excitement show. At West Hartford Dental Group, we offer completely customized treatment plans for every patient, because we understand that no two mouths are the same. If you'd like to schedule a consultation to learn how we can improve your self-esteem and make you feel proud to smile, contact our office today!
Why Choose West Hartford Dental Group For Porcelain Veneers?
Flexible Payment Options
Custom-Tailored Cosmetic Treatment
Advanced Dental Technology
What are Porcelain Veneers?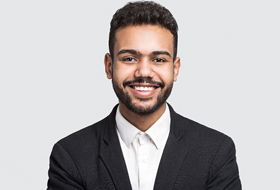 Veneers are thin, strong shells that are custom-crafted from dental porcelain. They're specially designed to be permanently bonded to the visible surface of your teeth to conceal a wide variety of flaws. Patients often choose this cosmetic treatment because it's a comprehensive and long-lasting solution. Whether you're looking to correct one damaged tooth that distracts from your entire smile, or you would like to remodel the entirety of your grin, porcelain veneers can do it all. The shells themselves are custom-shaded to look and feel like your natural teeth as well, so nobody will be able to tell the difference!
Are You a Good Candidate for Porcelain Veneers?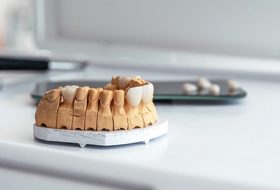 To find out if porcelain veneers are a good cosmetic treatment for you, be sure to schedule a consultation. Our cosmetic dentist in West Hartford will inspect your teeth and gums to see what problems you're dealing with and whether veneers could help. Patients who are considered good candidates for the procedures are usually looking to fix:
Cracks and chips in teeth.
Gaps between teeth.
Misshapen teeth.
Stained or discolored teeth.
Slightly misaligned teeth.
What is the Process of Getting Porcelain Veneers?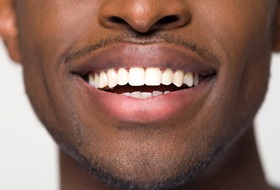 Once you've completed your consultation and have decided that porcelain veneers can help you achieve your smile goals, our experienced cosmetic dentist will remove a small portion of your natural enamel to compensate for the thickness of your veneers. We will then take impressions of the teeth that you'd like to have repaired to send off to our dental laboratory. Once we receive your custom-made veneers, we'll schedule your last appointment to permanently bond them in place and make sure they look completely natural.
How Should You Take Care of Your Veneers?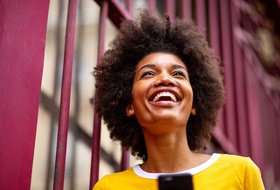 Having porcelain veneers is just like having your natural teeth, except your veneers are made of stain-resistant dental porcelain. Even though they won't discolor as quickly as your natural teeth do, it's still important to practice good at-home dental hygiene and to visit our office for your semi-annual checkups and cleanings.
If you have any questions about how porcelain veneers can improve your smile, don't hesitate to contact our office to speak with one of our friendly dental professionals. We'd be more than happy to help you begin your journey towards reaching your smile goals.