Restorative Dentistry – West Hartford, CT
How We Repair Broken & Decayed Teeth?
Whether due to cavities, small chips, or sizeable cracks, absolutely everyone needs at least a little bit of restorative dentistry from time to time, even those who take great care of their teeth. We can tackle all of these in our dental office with tooth-colored fillings, dental crowns, implant supported tooth replacement, and other options for restorative dentistry in West Hartford.
Why Choose West Hartford Dental Group for Restorative Dentistry?
Treatments Custom-Designed for Every Patient
Friendly Team That Includes Multiple Specialists
Conveniently Located Right on Main Street
What Happens If You Do Nothing?
Dental neglect can lead to unwanted emergencies such as pain, swelling, and abscesses. Cavities or gum disease, if not taken care of in a timely manner, can lead to loss of teeth, function, and esthetics resulting in social depression and nutritional deficiencies. Hence, regular check-ups, following up with timely care and preventive dentistry are absolute essentials for a healthy smile.
Dental Crowns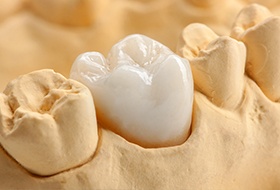 Dental crowns are used to repair teeth with large cavities, or treat fractured teeth, or to improve esthetics. They can also be used to replace missing teeth as part of a bridge or dental implant restorations. The crowns are customized to fit perfectly and to resemble natural teeth in shape, size, and color.
Tooth-Colored Fillings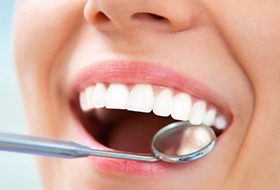 Small cavities can usually be quickly repaired with fillings. At West Hartford Dental Group, we use tooth-colored composite resin restorations that can be matched to the exact shade of a patients' enamel. Once in place, the filling will look natural and blend into the smile. These also preserve enamel compared to regular amalgam fillings leading to a much stronger tooth overall.