Gum Disease Therapy – West Hartford, CT
Dental Care That is Unique and Individualized
Lack or oral hygiene can not only lead to cavities, but gum disease as well. This bacterial infection affects the foundation of the teeth and results in swollen, red, bleeding gums. Is has also been shown to exacerbate systemic illnesses such as diabetes. If you have been having sensitivity, bleeding, or gum recessions, please contact us before the problem gets worse for gum disease therapy in West Hartford.
Why Choose West Hartford Dental Group for Gum Disease Therapy?
Deep Cleanings and Gum Treatment to Save Teeth
Friendly Team that Makes Every Appointment Relaxing
Scaling & Root Planing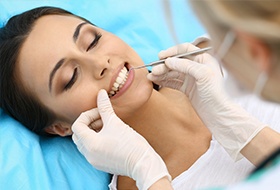 Gum disease is caused due to tartar and plaque build up. Tartar or calculus can accumulate above and below the gum line. Once formed, it can only be removed by the dentist or the hygienist with the aid of special instruments. This procedure is called scaling root planing and it involves numbing the teeth to remove all deposits around it. In certain cases adjunctive antibiotics are used to ensure better healing and resolution of gum inflammation.
Gum Surgery for Recessions and Deep Pockets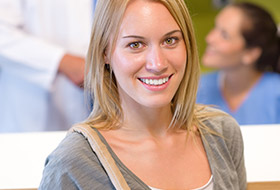 In certain cases of moderate to severe gum disease, the scaling & root planing is followed by gum surgery to reduce the deep pockets around teeth. The pocket reduction is essential to stabilize the condition and prevent further bone loss and tooth loss. All patients undergoing gum treatment are then put on a customized maintenance regime to prevent relapse and provide long term results.