Emergency Dentistry– West Hartford, CT
Experiencing Dental Pain? Need Fast Relief? Call Us!
If you or your child have severe pain, what would you do? What if a tooth was cracked or fractured in an accident? These are common examples of dental emergencies, and for local families in need of immediate care, they only need to do one thing: call West Hartford Dental Group. Thanks to our team of dental specialists, we're able to handle absolutely any dental emergency in-house. We can also schedule same-day appointments for emergency dentistry in West Hartford, so no one has to be left waiting in pain.
Why Choose West Hartford Dental Group for Emergency Dentistry?
Same-Day Appointments & Walk-ins Welcome
Multiple Dental Specialists Under One Roof
Advanced Technology Delivers Pain Relief Fast
How to Handle Common Dental Emergencies?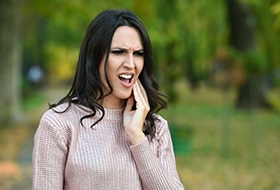 A dental emergency is any situation in which a person has sustained serious damage or is feeling extreme pain in their teeth. In such scenarios, it is best to contact West Hartford Dental Group as soon as possible and we will let you know exactly what to do. If needed, we can shift our schedule around so we can see you right away. However, if you can't head straight to our dental office for any reason, here are a few things you can do on your own to handle a dental emergency:
Toothaches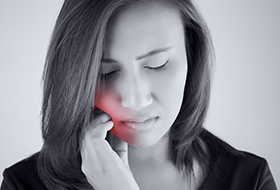 Look closely at the teeth to make sure nothing is stuck between them. Rinse and floss around the hurting tooth if there is. Otherwise, an OTC pain-reliever or cold compress on the face can help reduce any discomfort. The sooner we're able to see you, the better, even for a minor ache!
Chipped/Broken Tooth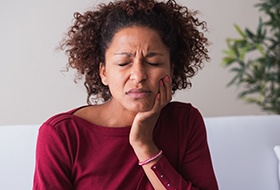 Rinse the mouth with water to clean it, and gather as many pieces of the tooth that you can. Store them in a safe container. The remaining tooth should be covered if it has a jagged edge that could cut the inside of the mouth. You can use some dental wax or even a piece of sugarless gum to do this.
Knocked-Out Tooth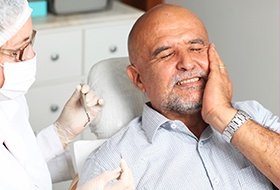 You need to move fast in this situation because while we can successfully replant a fully dislodged tooth, it can only be done within an hour or so of the accident. Find the tooth, rinse it off, and be sure to keep it wet until we can see you. To do this, place the tooth in milk, water or patient's saliva in a clean container.
Lost Filling/Crown
A lost filling or crown should be promptly replaced at the earliest possible. Exposed tooth surfaces can become sensitive or can develop decay. If the tooth structure is weak, it may also be vulnerable to fractures and cracks.
How to Prevent Dental Emergencies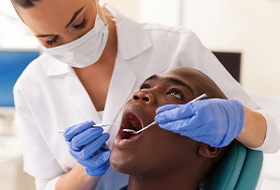 Of course, avoiding a dental emergency is always the best option. Here are a few proven ways to do so:
Any athletes in your house? Make sure everyone wears a mouthguard whenever they go to play to keep their teeth safe from unexpected impacts.
Don't munch on the ice in your drink—your teeth are strong, but ice is hard enough to chip them!
Be careful when chewing particularly hard, sticky, or chewy foods.
Can't get a package open? Go grab the scissors instead of using your teeth!
Maintain your oral hygiene at home and get regular dental checkups. This will prevent minor decay and damage that could turn into an emergency later.
The Cost of Treating Dental Emergencies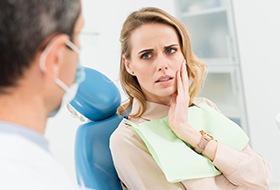 Every dental emergency is unique, which means the treatment has to be as well. Because of this, the cost can vary quite a bit from person to person. One might just need a small filling, while another may require multiple teeth to be extracted and replaced. We know that emergency dentistry is always an unexpected expense, which is why we accept all PPO insurance plans and offer flexible financing to make this kind of care more affordable for our patients.