Advanced Dental Services & Technology – West Hartford, CT
State-of-the-Art Dental Care
Dr. Phadnis is constantly working to stay on top of the latest research and integrate the newest instruments into our dental office. Thanks to the tools below, she and the rest of our team are able to deliver care that is consistently fast, precise, and comfortable. To come experience the very best of 21st-century dentistry, contact us today.
Intraoral Camera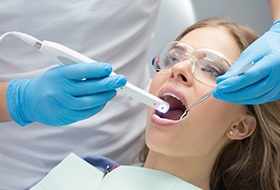 Our intraoral camera ensures that absolutely nothing gets past us at your regular checkups. This small device fits comfortably into any mouth, and it's able to capture high-resolution images of the teeth and gums we can show you on a monitor right next to your chair. Not only does this make it easier for our team to catch potential problems, but we'll also be able to show you exactly what we're seeing for a change, helping you gain a much clearer understanding of your dental health and needs.
Digital X-Rays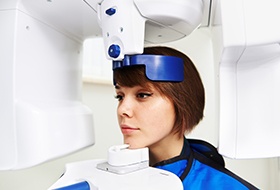 Dental X-rays give us the ability to see below the surface of the smile where many oral health problems show their earliest symptoms, allowing us to treat them quickly. However, they cause many people (particularly parents) to feel nervous due to the amount of radiation exposure. This is a big reason why we've upgraded to 100% digital X-rays. They are not only faster and sharper than traditional film, but the process also emits 90% LESS radiation, allowing everyone to breathe a sigh of relief.
Sedation Dentistry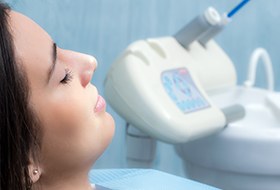 Does going to the dentist make you or your children feel nervous? If so, we know just how to help. With sedation dentistry, we can ensure a calm and pleasant appointment for absolutely every patient, whether they are getting a cleaning or having dental implants placed. Nitrous oxide (aka "laughing gas") in a gentle way to make minor fears disappear, but for those who are completely terrified of dental care, Dr. Phadnis can prescribe them a medication to take before their visit, ensuring they remain relaxed the entire time.
Sleep Apnea Treatment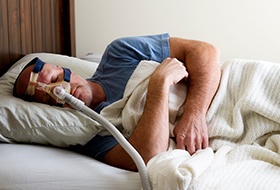 Do you find yourself feeling exhausted during the day no matter how much sleep you get? Does your partner elbow you in bed all the time because you snore so much? If so, both of these signs may indicate that you have sleep apnea, a disorder that affects over 20 million Americans. At West Hartford Dental Group, we're able to help patients get the rest they need and protect their health using a simple and proven method: oral appliance therapy. Just by having a patient wear a special mouthguard to bed, we can help them breathe better during sleep so they wake up feeling energized and remain that way for the rest of the day.