July 13, 2021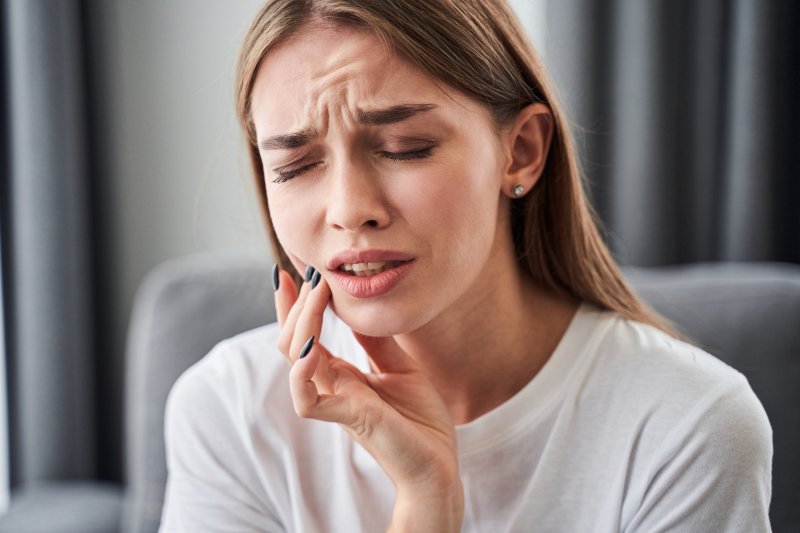 While playing beach volleyball with some friends, you run towards the ball to hit it over the net when suddenly, it smacks you right in the face. Once the shock wears off, you quickly realize that there's something wrong with your mouth. Oh no, your tooth is missing! The situation may be frightening, but rest assured – staying calm and seeking immediate dental care will bring you prompt relief. Here's how to find an emergency dentist when you need one most.
What is a Dental Emergency?
Usually, dental emergencies are obvious and immediate medical attention is necessary to address the pain, discomfort, and trauma to the mouth that occurs from these incidents. Depending on the situation, you might experience severe bleeding, lacerations to the gums, or broken or lost teeth. On the other hand, instances like lost fillings, chipped veneers, or broken dental appliances are not as urgent and don't constitute a dental emergency.
Here are some of the most common dental emergencies:
Cracked or broken tooth
Knocked-out teeth
Severe tooth, teeth, or jaw pain
Bleeding or aching gums
Severe cuts on your lip or tongue
How Do You Find an Emergency Dentist?
Are you experiencing a dental emergency? Contact your dentist's office as soon as possible. They will provide you with an emergency phone number and instructions to manage your situation in the meantime. If you get their voicemail, leave a message, and explain your situation in detail. They should get back to you quickly as emergencies require immediate help. If the pain and discomfort are overwhelming and you can't wait, visit your closest emergency room for treatment.
How to Prevent Dental Emergencies
Even though some dental emergencies aren't completely avoidable, here are some proven ways you can prevent them from happening:
Make sure you wear a mouthguard every time you play a sport. It will protect your teeth and gums from any impact!
Avoid eating ice. It may be a satisfying treat, but it can erode your enamel and chip or break your teeth.
Don't use your teeth as tools. Grab some scissors to get that package open instead!
Maintain a good oral hygiene routine. Make sure you are brushing twice a day and flossing daily.
See your dentist regularly for cleanings and checkups. It allows them to prevent, detect, or treat any issues that could turn into a dental emergency down the line.
If you're experiencing a dental emergency, take a deep breath, and contact an emergency dentist right away. Doing so will help you recover quickly, so you can get back to enjoying your life with a problem-free smile!
About the Practice
Our team at West Hartford Dental Group provides top-of-the-line dental care to every patient that walks through our door. We want you to leave our office with a beautiful, confident, and healthy smile you will proudly show off any chance you get. If you're facing a dental emergency, don't hesitate to contact our team. We can quickly alleviate your pain using advanced technology and techniques. Visit our website or call (860) 236-4249 to schedule a same-day appointment.
Comments Off

on How to Find an Emergency Dentist When You Need One Most
No Comments
No comments yet.
RSS feed for comments on this post.
Sorry, the comment form is closed at this time.