May 22, 2021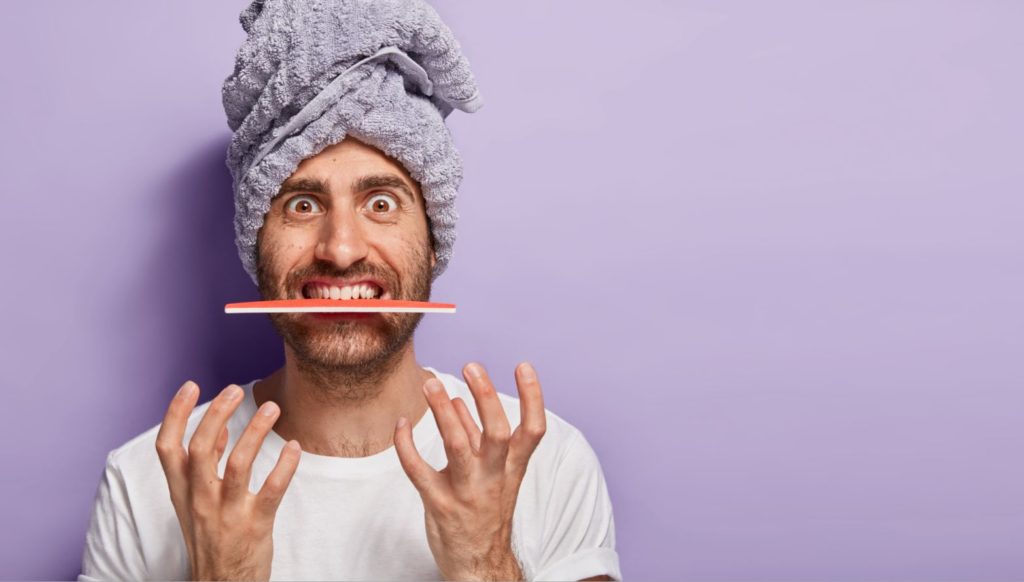 Social media, like TikTok, is a fun way to stay on top of the latest trends while keeping yourself entertained at the same time. Whether you are looking for a new makeup look or some fun recipes to try, TikTok always seems to have all the answers. However, this isn't the best place to go when it comes to receiving dental advice. Here are a few popular TikTok dental trends that you should definitely avoid for the sake of your oral health.
Filing Your Front Teeth
A lot of us weren't born with perfectly aligned teeth that are all the same length. Everyone's smile is unique. However, uneven teeth are still something that many people are insecure about. A recent TikTok "hack" involves the use of a nail file in order to shave down the chewing surface of the front teeth, but dentists warn that this can be very dangerous for your smile. Filing down your protective enamel can expose your teeth to a wide range of oral health issues, like tooth decay, teeth sensitivity, and discoloration. Your enamel doesn't grow back either! If you want to have a more uniform smile, talk to your dentist about your options. This way, corrections can be made safely by your dentist.
Hydrogen Peroxide Teeth Whitening
This is a trend that consists of social media influencers using a food-grade hydrogen peroxide, which is accessible online, on the front surface of their teeth to whiten them. The issue with this is that prolonged exposure to this chemical can be extremely dangerous and irritate both the skin and gums. Hydrogen peroxide should really only be used by professionals.
Activated Charcoal Teeth Whitening
Using activated charcoal to whiten teeth has been a trend online for quite a while. The problem is that charcoal is more coarse than regular toothpastes, so they are too abrasive for the teeth. This means that it can damage your protective enamel, leaving you vulnerable to oral health issues. Ultimately, you could experience more staining in the long run.
Lemon Juice Teeth Whitening
An item that can be found in many kitchens is lemon juice. This is another home remedy that is being popularized on TikTok, but the truth is that it can do more harm than good. Lemon juice is very acidic, so it can cause acid erosion to the enamel when it is rubbed directly on the surfaces of the teeth.
These trends are definitely ones that you should avoid. Instead give your dentist a call. Together, you can come up with a plan to achieve your smile goals safely.
About the Author
Dr. Ukti Phadnis earned her dental doctorate from the UConn School of Dental Medicine. Since she graduated, she is committed to taking continuing education courses to keep her knowledge and skills sharp. She has completed advanced training focused on dental implants, TMJ therapy, cosmetic dentistry, and Invisalign. To learn about your cosmetic dental options or to schedule an appointment at her office in West Hartford, visit her website or call (860) 236-4249.
Comments Off

on 4 TikTok Dental Trends You Shouldn't Try at Home
No Comments
No comments yet.
RSS feed for comments on this post.
Sorry, the comment form is closed at this time.