April 22, 2021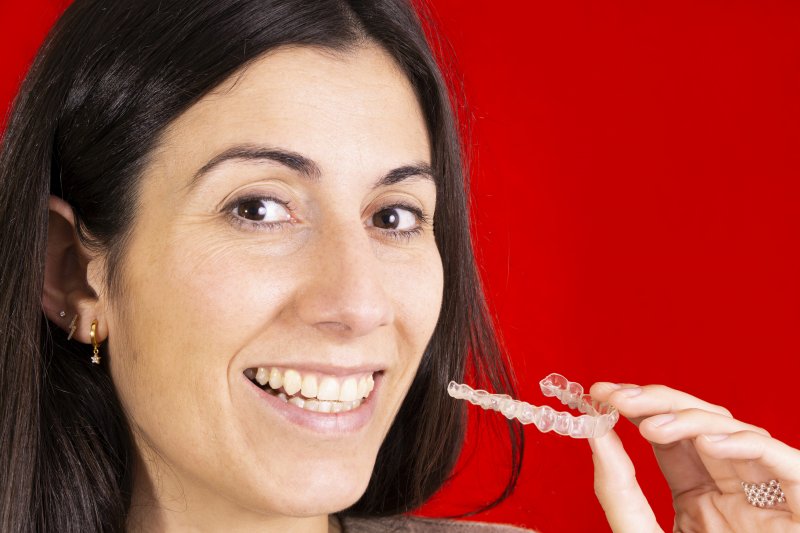 Do you want to have a straighter smile? The good news is that you don't need to spend who knows how long with a mouthful of metal brackets and wires in order to achieve your smile goals. Instead, you can choose Invisalign. The Invisalign treatment process involves the use of a series of clear aligners that slowly move your teeth into their proper locations. Read on to learn more about the process of Invisalign so you know what to expect when you begin your treatment.
Consultation
Before you start your treatment, you will need to see your dentist for a consultation. At this time, they will determine whether or not you would make a good candidate for the treatment. Invisalign can correct a wide variety of misalignment issues, but some are still too complex and require traditional orthodontic work. By attending this consultation, you can confirm that Invisalign is a good option for you.
Preparation
Once your dentist determines that you are a good candidate for this treatment, it is time to move onto the next step. At this time, your dentist will take photos and dental x-rays. A model of your smile is also created in order to help your dentist make a customized plan to cater to your smile.
Receive Your Aligners
After a couple of weeks, you will receive your aligners, and your dentist might make some minor adjustments, like the addition of "buttons." These are small, tooth-colored vents that are made from a composite resin and placed on the front surface of the teeth in order to help keep your aligners in place when you are wearing them.
Follow-Up Appointments
You need to go to the dentist on a regular basis to ensure that everything is going as planned. Even with a detailed plan, your teeth can still do some unexpected things. It's important to catch issues early on so they can be corrected quickly.
Final Refinements
After you complete your series of clear aligners, you might still require some refinements. A few tweaks may need to be made in order to give you those picture-perfect results.
Retainers
At the end of your Invisalign treatment, your dentist will remove any buttons from your teeth. You will switch out your aligners for a retainer that you need to wear in order to keep your teeth from moving back to their original locations.
Traditional braces are great, but Invisalign has benefits that you can't get anywhere else! You will be showing off a straighter smile with pride in no time!
About the Author
Dr. Ukti Phadnis earned her dental doctorate from the UConn School of Dental Medicine and has taken numerous continuing education courses to keep her knowledge and skills sharp. She has completed advanced training focused on a variety of topics, including dental implants, TMJ therapy, cosmetic dentistry, and Invisalign. To learn more about Invisalign or to schedule a consultation at her office in West Hartford, visit her website or call (860) 236-4249.
Comments Off

on The Step-by-Step Process of Invisalign Treatment
No Comments
No comments yet.
RSS feed for comments on this post.
Sorry, the comment form is closed at this time.