April 7, 2021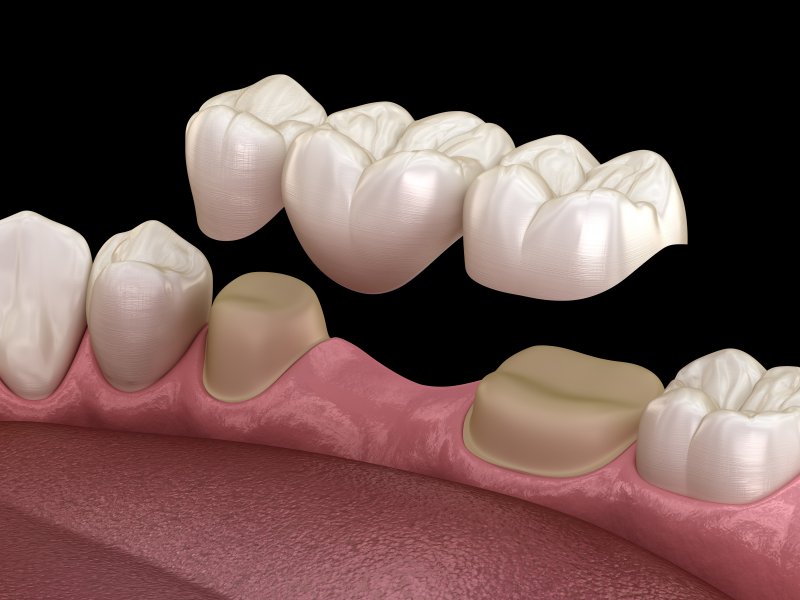 There are several different tooth replacement options out there to help people who are dealing with tooth loss for one reason or another. One popular choice that patients opt for is a dental bridge. They have numerous different benefits, including that they are strong and highly reliable. However, this doesn't translate to indestructible. In some circumstances, dental bridges can fail. Read on to learn about the most common causes of dental bridge failures so you know how to avoid them.
Poor Oral Hygiene
Dental bridge failures are most commonly caused by poor oral hygiene. If you have a bridge, you need to be thorough when it comes to caring for your oral health. If you aren't taking the time to brush twice and floss once a day, you are ultimately putting your dental bridge at risk.
Insufficient Abutment Teeth
Your abutment teeth are the ones that support your dental bridge. If they aren't healthy enough, you could be running into some trouble. When there is any uneven distribution of the bridge on the surrounding teeth because one isn't equally supported, you could experience trauma and your dental bridge can fail.
Dangerous Bad Habits
Your dental bridge could be at risk because of a bad habit that you have. Some common ones include nail biting, chewing on pencils and pens, eating hard, sticky foods, teeth grinding, and munching on ice cubes. If you think you have one or more of these habits, you might experience a bridge failure if you don't work to discontinue them.
Poor Jawbone Support
An insufficient jawbone means insufficient abutment teeth. These teeth will be much less likely to support a dental bridge if you have poor bone support. If this is the case for you, you're likely better off with another tooth replacement option that doesn't rely on bone health.
Skipping Dental Visits
When you attend regular dental appointments, your dentist checks to make sure that your dental bridge still looks to be in excellent shape. Your hygienist will clear away plaque and tartar buildups that can lead to decay of the surrounding teeth and gum disease. Both of these oral health problems can cause a dental bridge failure.
With a proper maintenance and a skilled dentist, your bridge can last up to 15 years! By taking steps every day to keep them healthy, you will be showing off a restored smile for many years down the road.
About the Author
Dr. Ukti Phadnis earned her dental doctorate from the UConn School of Dental Medicine and has taken numerous continuing education courses to keep her knowledge and skills sharp. She has completed advanced training focused on a variety of topics, including dental implants, TMJ therapy, cosmetic dentistry, and Invisalign. To learn more about dental bridges or to schedule an appointment at her office in West Hartford, visit her website or call (860) 236-4249.
Comments Off

on What Causes Dental Bridges to Fail?
No Comments
No comments yet.
RSS feed for comments on this post.
Sorry, the comment form is closed at this time.