December 17, 2020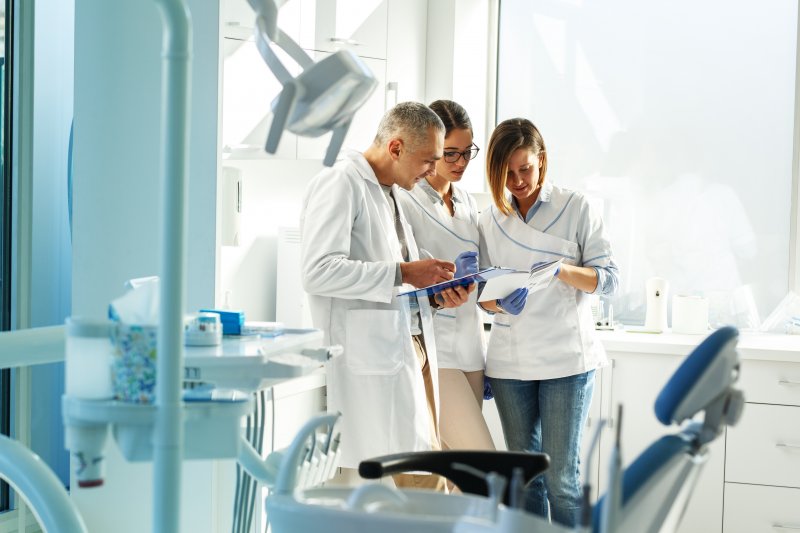 Are you looking for a new dentist? Whether you just moved to a new area or are just ready to move on to another practice, there are many things to consider when looking for oral healthcare. A choice that you could benefit from is going to a multi-specialty practice. Even though general dentists can provide you with many high-quality treatments, you have other advantages seeing a practice with many specialists that you cannot get anywhere else. Continue reading to learn a few of them.
Team Approach
Cleanings and checkups are usually everything you need when it comes to your oral health. However, you may occasionally need other work to be done in order to keep your smile in good shape. When you go to a multi-specialty practice, it is much easier for your dentist to refer you to an in-house specialists since all of the doctors are working together in one place. This reduces stress by making it more convenient for patients to get essential dental work done.
Many Talents in One Place
Specialists need to work together more frequently than you may think. For instance, if you are needing to have orthodontic work to make room for dental implants to be placed, the two doctors can work together to provide you with the highest-quality care. It makes it much easier when the two different dentists work together in the same place.
Family Dentistry
Do you find it difficult to take each member of your family to a different dentist? For smaller kids, you may be taking them to a pediatric dentist while you are seeing a general dentist, and your spouse is seeing a prosthodontist. Wouldn't it be best if everything were in one place? That is another thing that makes going to a multi-specialty practice so great. You may even be able to bring everyone in on the exact same day. This means less driving around and fewer trips to the dental office than you have had previously.
Organized Records
Another great convenience of being a patient at a multi-specialty dentist is the fact that you won't have to worry about moving around your dental records from place to place. When your family has records in all sorts of different places, it can be difficult to keep track of them. When all the dentists are in one location, the inconvenience of transferring records is no longer an issue.
As you're deciding who to see for dental care, keep multi-specialty practices in mind. This way, you can experience all of the benefits.
About the Practice
At West Hartford Dental Group, you have not just one, but two experienced dentists. Dr. Ukti Phadnis earned her Doctor of Medicine in Dentistry from the UConn School of Dental Medicine and is committed to continuing education in order to keep her knowledge and skills sharp. She has completed advanced training in numerous areas of the field including dental implants, TMJ therapy, and cosmetic dentistry. She works alongside Dr. Ajay Dhingra who is a board-certified Prosthodontist and a diplomat of the American College of Prosthodontics. For more information on multi-specialty practices or to schedule an appointment at her office in West Hartford, visit her website or call (860) 236-4249.
Comments Off

on 4 Benefits of a Multi-Specialty Practice
No Comments
No comments yet.
RSS feed for comments on this post.
Sorry, the comment form is closed at this time.