December 3, 2020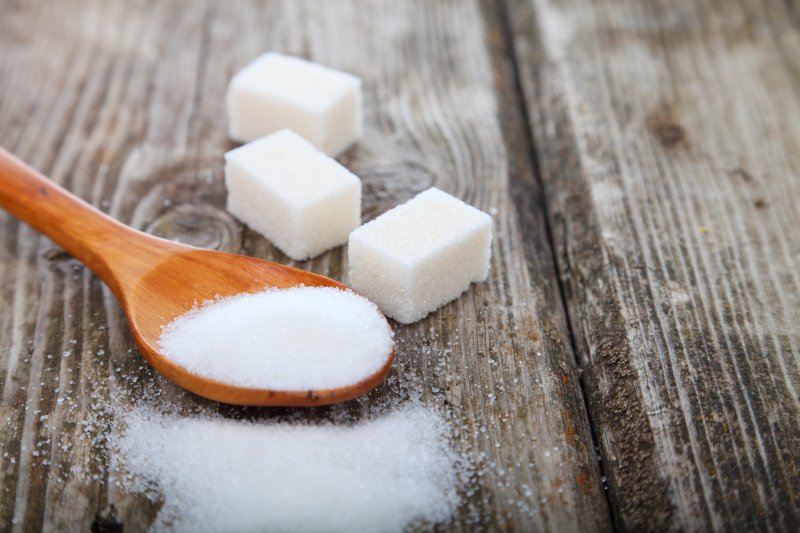 You have been told ever since you were a child that too many sugary candies can leave you with a mouth full of cavities. Many of us have probably experienced this firsthand after a particularly sugary holiday season. However, how do artificial sweeteners affect your teeth? Could switching out a cola for a diet cola make a difference for your oral health? Continue reading to learn more about how sugar substitutes affect your smile.
How Does Sugar Affect Your Teeth?
Have you ever wondered why your teeth are negatively affected by sugar? Most of everyone knows that they need to cut down on sugar to avoid cavities, but why? This is because there are bad bacteria in the mouth that is fueled by sugar. When you consume sugary sweets, this creates the perfect breeding ground for bacteria. The problem is that when the bacteria consume and digests the sugar, they release an acid as a byproduct. This is what is damaging your protective enamel and leading to cavities. Sticky sweets like fruit snacks and raisins adhere to the teeth, causing more damage than your average chocolate bar would. Starchy foods, like breads, crackers, and chips, turn to sugar in the mouth, so they aren't much better than having candy. Ultimately, it is best to limit your sugar intake to keep your smile safe.
How Do Sugar Substitutes Affect Your Teeth?
A lot of the time, sugar substitutes are advertises as being healthier for your body simply because they do not have as many calories as natural sugar does. Even though these artificial sweeteners aren't everything they are cut out to be, they don't tend to produce the same acid that sugar does when combined with bacteria in the mouth. Because of this, they don't carry as many dental risks as natural sugar. However, the sweetener that dentists recommend the most is called Xylitol. It is most commonly found in sugar-free gum and it has been shown to boost dental health and even prevent tooth decay. In fact, it may even reduce levels of harmful bacteria in the mouth that leads to cavities and periodontal disease later on.
While artificial sweeteners aren't as harmful for your teeth as regular sugar, like anything, it is still important to only consume them in moderation. By properly balancing your diet and limiting your intake of foods containing lots of sugar and carbohydrates, you can prevent oral health issues in the future!
About the Author
Dr. Ukti Phadnis earned her Doctor of Medicine in Dentistry from the UConn School of Dental Medicine and is committed to continuing education in order to keep her knowledge and skills sharp. She has completed advanced training in numerous areas of the field including dental implants, TMJ therapy, and cosmetic dentistry. For more ways to keep your smile healthy or to schedule an appointment at her office in West Hartford, visit her website or call (860) 236-4249.
Comments Off

on Are Sugar Substitutes Better for Your Teeth Than Sugar?
No Comments
No comments yet.
RSS feed for comments on this post.
Sorry, the comment form is closed at this time.