November 26, 2020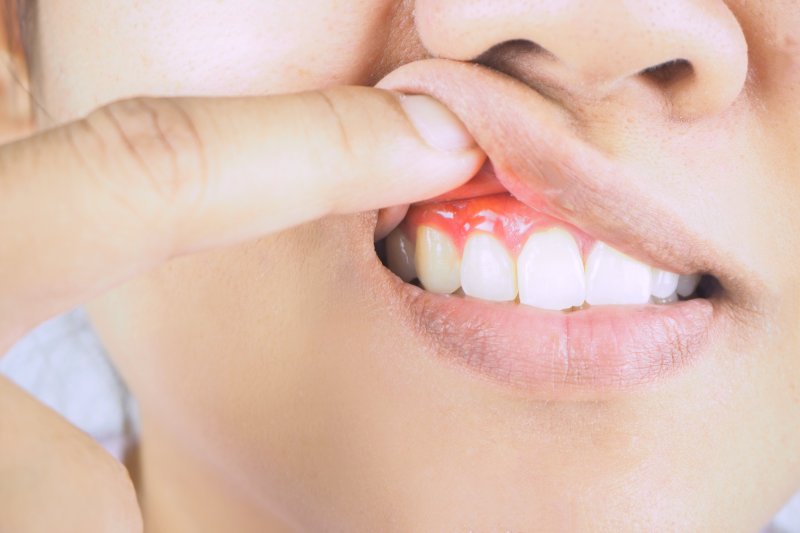 Are you looking to enhance you smile? No one wants to feel self-conscious about the way they look. The good news is that cosmetic dentistry is available for patients who want to make changes to their smile to feel more confident. However, before you can get cosmetic work done, you have to resolve any oral health issues you may have. Continue reading to learn why you may need treatment from your cosmetic dentist before you can focus on the aesthetics of your smile.
Why Do You Need to Have Your Dental Issues Treated First?
When you go in to get cosmetic treatment done, the first thing that your dentist will do is take a look at your smile to ensure that you don't have any oral health issues that need to be treated. The reason for this is because these issues could become either hidden or worsened by certain cosmetic treatments. Even though your dentist wants to help you reach your smile goals, it is their priority to make sure you will have good oral health afterwards. Any issues that can get in the way of this must be eliminated beforehand.
What Oral Health Issues Can Delay Your Cosmetic Treatment?
A couple oral health problems can get in the way of your dental treatment, but the good news is that they can usually be treated within a few weeks or months. This way, you can begin working towards your aesthetic goals soon. Here are some of the dental problems that can delay your treatment:
Cavities: Most of the time, if a person needs to put off their cosmetic treatment, it is because they have tooth decay. The problem is that many cosmetic procedures cannot be completed properly when you have damaged enamel. Some treatments, like porcelain veneers, could cover up the decay and make it much more difficult to detect until it becomes much more serious. Teeth whitening can cause a great deal of irritation to a tooth that has damaged enamel. Your cosmetic dentist will need to resolve this issue before you can move on with your elective treatment.
Periodontal Disease: Because gum disease can lead to such serious issues in your mouth, it is important that it is treated before cosmetic procedures. If left to progress, gum disease can lead to gum recession, loose teeth, and even tooth loss. This infection must be eliminated before you receive elective cosmetic treatment.
Cosmetic dentistry is a great option for many patients in order for them to feel more confident about their smile, but good oral health is a must! By working with your cosmetic dentist to have any problems resolved beforehand, you can get back on track towards your smile goals.
About the Author
Dr. Ukti Phadnis earned her Doctor of Dental Medicine from the UConn School of Dental Medicine and is committed to completing continuing education courses focused on a wide variety of different treatments. For more information on cosmetic dentistry or to schedule a consultation with Dr. Phadnis at her office in West Hartford, visit her website or call (860) 236-4249.
Comments Off

on Why Do You Need Good Oral Health for Cosmetic Treatment?
No Comments
No comments yet.
RSS feed for comments on this post.
Sorry, the comment form is closed at this time.