August 5, 2020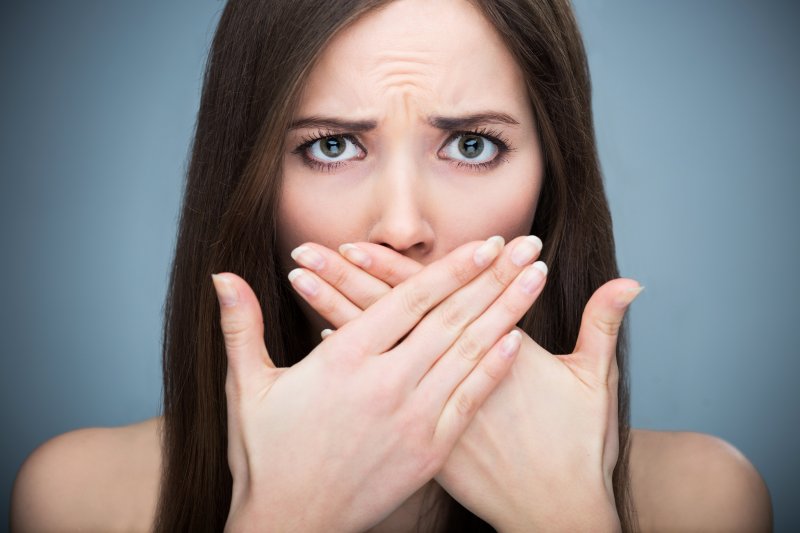 Is there something about your smile that bothers you? It's difficult to feel confident while showing off your smile if you are self-conscious about something. Cosmetic dental issues are not all that uncommon and there are all sorts of ways that your dentist can fix them. Continue reading to learn about some of the most common cosmetic dental flaws and what your dentist can do in order to treat them and make you feel more confident.
Tooth Discoloration
This is the most common cosmetic problem that people have. It can be caused by many different things. Whether your teeth are stained because you smoke, consume lots of highly pigmented foods, take certain medications, or are just getting older, you may be familiar with discoloration. Fortunately, there are many different ways that your dentist can put an end to it. The most common would be in-office teeth whitening. In as little as an hour, you will have noticeable results. If you would prefer, your dentist could formulate a custom-made whitening kit just for you to take home. Either way, you will wind up with a brighter, whiter smile.
Crooked Teeth
Few people are born with perfectly straight smiles, and even fewer maintain them throughout their adult life. Even if you see misalignment just as a cosmetic issue, it can turn cleaning your smile into a more difficult ordeal. If you are unable to clean it properly, you are more likely to be experiencing gum disease and tooth decay.
The thing to keeps many adults and teenagers from wanting braces is the fact that they have to sport metal brackets and wires on their teeth for who knows how many months. Fortunately, you have another solution. Invisalign has many different advantages including the fact that it straightens your teeth yet it's practically invisible. No one will even be able to tell that you're wearing them.
Irregularly Shaped or Uneven Teeth
This can be caused by a wide variety of factors including genetics and teeth grinding. This can make you look older and improperly support your jaw and facial structure. There are three main treatments used to fix irregularly shaped teeth. If the issue is very small, your dentist may opt for recontouring, or shaving away a small amount of tooth enamel, or cosmetic bonding, which uses a teeth-colored composite resin to alter the shape, length, or width of your tooth. If you're looking for a more dramatic fix, porcelain veneers may be a better option. Your dentist can place wafer-thin porcelain shells over your teeth that will fix the appearance of your smile and can even change your bite.
Broken Teeth
Whether you have a small chip or serious damage to one of your teeth, your dentist has a solution. For small cracks and breaks, your dentist is likely to recommend cosmetic bonding with a composite resin. This can restore the look and function of the tooth. If bonding isn't an option, you may be able to preserve your healthy tooth structure with a dental crown. Root canals can preserve the natural tooth structure. If your tooth is damaged beyond repair, your dentist will be able to help you with a dental implant as a replacement.
No matter which dental flaw is bothering you, your dentist is sure to have a cosmetic treatment that can help. You will have a smile that you're proud to show off in no time!
About the Practice
At West Hartford Dental Group, you have both a general dentist and a prosthodontist working other the same roof so you can get anything you need at one convenient location. Dr. Ukti Phadnis earned her Doctor of Medicine in Dentistry from the UConn School of Dental Medicine and has completed advanced training in cosmetic dentistry. Dr. Ajay Dhingra is a board-certified prosthodontist and is actively involved with the Connecticut State Dental Association. For more information on cosmetic dentistry or to schedule an appointment, visit their website or call (860) 236-4249.
Comments Off

on Most Common Cosmetic Flaws and Their Treatments
No Comments
No comments yet.
RSS feed for comments on this post.
Sorry, the comment form is closed at this time.