July 29, 2020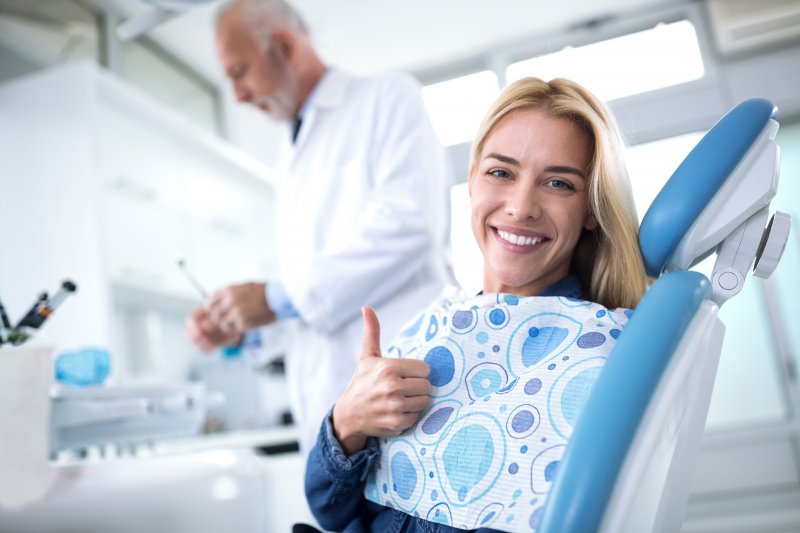 When it comes to visiting the dentist, people often fall into two distinct groups. The first group is of people who enjoy going to their routine visit for an examination and cleaning. However, the second group is filled with those who experience anxiety from the moment they hear the word "dentist." If you fall into the latter, you may find yourself contemplating putting off your bi-yearly visit (yet again). In fact, you may even convince yourself that it is the responsible thing to do since it will save you some money. However, this couldn't be further from the truth. Fortunately, your West Hartford dentist is here to share exactly how much money you can save, and the answer may surprise you!
How Much Money Do Routine Visits Save You?
Are you ready for the answer? According to recent research published by the Journal of Dental Hygiene, every dollar invested in preventive care can save you between $8 and $50. That means a $250 dental examination and cleaning can save you $2,000 to $12,500 in the long run!
How Can Routine Visits Save You Money in the Long Run?
Those numbers are nice to hear, but how do preventive tactics lead to thousands of dollars in savings? Here are three ways routine visits can save you money:
Regular appointments catch problems earlier – If left untreated, dental issues like tooth decay and gum disease can wreak havoc on your oral and overall health. In fact, the harmful bacteria associated with dental infections can enter your bloodstream and negatively impact your heart and lungs. This can lead to costly medical bills that could have easily been avoided!
Neglected dental care leads to emergency visits – Forgoing your bi-yearly appointments can seem convenient in the moment, but it can leave your teeth vulnerable to emergency issues. Therefore, it is of the utmost importance that you visit your dentist on a regular basis, even if you don't have any symptomatic teeth. That way, red flags can be treated before they lead to a painful, urgent dental injury.
Bi-yearly appointments remove plaque – Although a consistent brushing and flossing routine is crucial to keeping your teeth in pristine condition, the tools your dentist has at their office are far superior. During your professional cleaning, your dental team will remove stubborn plaque and tartar that can lead to infection and gum disease.
When you find yourself considering skipping your upcoming appointment, remember the thousands of dollars you are saving in the long run! Not to mention the potentially painful and anxiety-inducing experiences you are avoiding. If you are overdue for your bi-yearly visit, make sure to talk to your dental team about scheduling it as soon as possible to ensure your teeth are in tip-top shape.
About the Practice
A caring approach to high-quality dentistry and a comprehensive array of services are just two of the reasons patients love West Hartford Dental Group! Backed by their friendly staff, Dr. Ukti Phadnis and Dr. Ajay Dhingra use their extensive experience, impressive skill, and passion for dentistry to help their community with everything from a routine cleaning to a complete smile makeover. If your bi-yearly visit is overdue, don't hesitate to contact them through their website or by phone at 860-236-4249.
Comments Off

on 3 Ways Routine Visits Save You Money in the Long Run
No Comments
No comments yet.
RSS feed for comments on this post.
Sorry, the comment form is closed at this time.